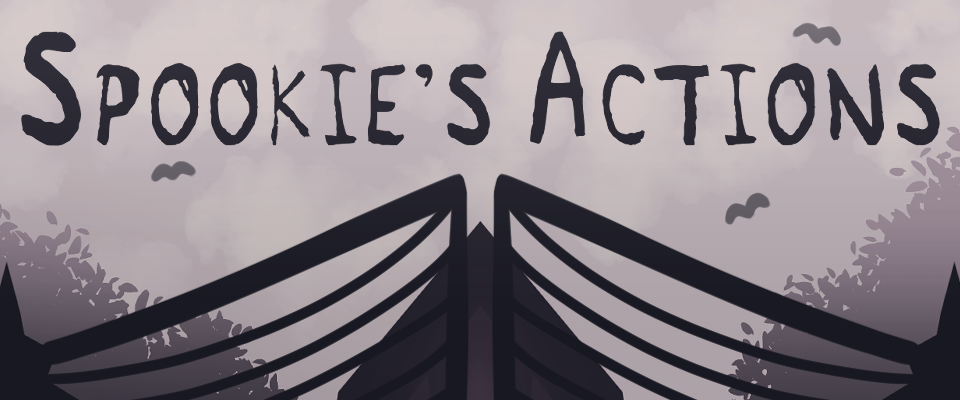 Spookie's Actions
A downloadable game for Windows
Dragged on a vacation with her family, Spookie is bored out of her mind and wants to find something interesting to do. In the house they are staying at, she comes across a mysterious spell book and decides to try a spell for fun. What ensues is her worst nightmare. A horde of demons are released intent on taking her family to the underworld. Her only hope is to use her special ability of "entanglement" to fight off the monsters.
Spookie's Actions is a 2D top down, atmospheric, narrative adventure that uses a unique entanglement game mechanic. This game was done for the Magical Girl Game Jam where teams could pick from several quantum physics ideas. We picked Spooky Action and Schrodinger's Box. "Spooky Action" refers to the mysterious way entangled particles react to each other. When one particle changes, the other entangled particle changes as well. Scientists are still not sure how this happens. It's almost magical in a way, just like in this game.
**********UPDATE**********
There was a part of the game at the end that wasn't working so it was taken out to submit a fully working game. Talked to the Jam coordinator who said it would be okay to update the game even after the submission deadline. So, the end part was fixed and now the full version is available.
**********END UPDATE**********
Programmer: Ralph Y. Wong
To get the latest announcements for more games that I make or to discuss any of the games, consider joining my discord server: https://discord.gg/XUpqhAqtDY
Comments
Log in with itch.io to leave a comment.
The art and the characters are cute!
Killing the demons was a bit challenging at first but once I knew what to do it was a walk in the park.
The sprites fit really well with the environment!
...
Valora step on me
valora is a queen and i second that comment

Thanks for playing our game and for the compliments btw!!!
is this the complete version?
This version you can beat the game and go all the way to the end. I have an updated version that will add an additional challenge of finding items in the last level. Unfortunately, I couldn't get that working until today and after the jam submission deadline so it will be coming as soon as we are allowed to update.
aww i'll be looking forward to that!
i'll definitely give this one a try until then~
Show post...

cool story and beauty art game.