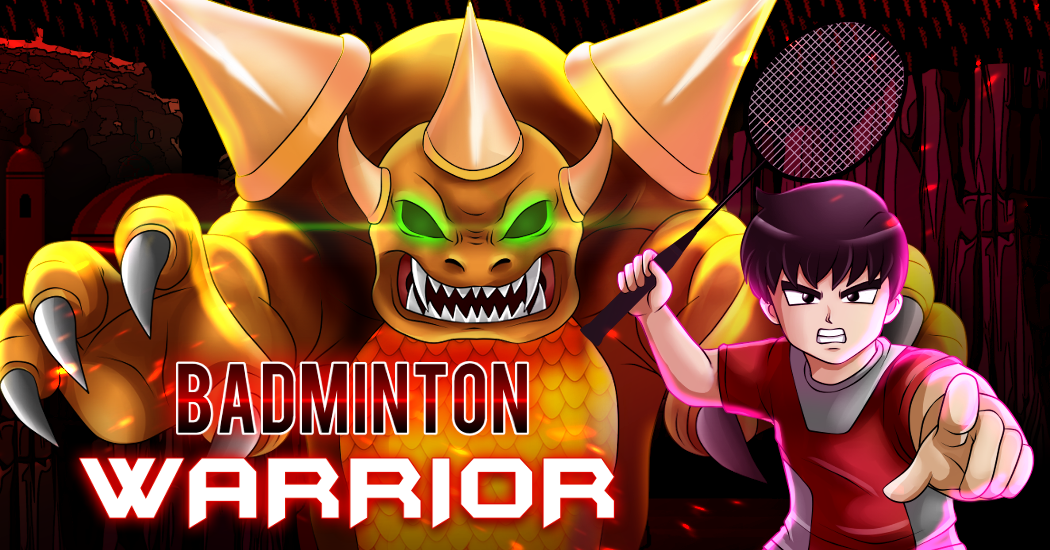 Badminton Warrior Chinese New Year Edition!
Just Released My First Itch.IO game!
---
Hello players,
This is the first time Badminton Warrior is being released on Itch.io!
Simple to learn but tough to master, Badminton Warrior provides a classic challenge that focuses on reflexes, timing, and problem solving. Clear, drive, and smash your way through the original sixteen levels plus a bonus Chinese New Year themed level!
The original early access version was released on Steam on November 15, 2018. Since then I have made an extensive amount of changes based on player feedback, which means a more refined game for you. I'm currently looking to get more feedback before final release. Just so you know, most players have praised the unique game mechanics but have also acknowledged its difficulty. In response, I made many adjustments to make combat and boss battles easier. However, make no mistake. Badminton Warrior is still a hard game similar to the old 8-bit classics that I grew up playing. If you are looking for a cakewalk, this is probably not the game for you. But if you are looking for an interesting and new challenge, give Badminton Warrior a try with a free playable demo or purchase the full title today.
Because this is my first Itch.io release, please let me know if I did anything wrong.
Thanks for your interest in my game, and I hope you enjoy it!
Files
BadmintonWarriorDemo.app.zip
78 MB
21 days ago
BadmintonWarriorDemoWin_32.zip
72 MB
21 days ago
BadmintonWarriorDemoWin_64.zip
75 MB
21 days ago
BadmintonWarrior.app.zip
132 MB
21 days ago
BadmintonWarriorWin_32.zip
127 MB
21 days ago
BadmintonWarriorWin_64.zip
129 MB
21 days ago
Get Badminton Warrior Chinese New Year Edition!
Comments
Log in with itch.io to leave a comment.
The screenshots you provided look amazing. I wish I could draw vector art at your level. ;-)
Hey, thanks for the kind words. I worked really hard the last two years on this, so it's nice to hear when someone appreciates your efforts.